Company Profile
EAST WEST TRADING INTERNATIONAL (EWI)
brings together the most comprehensive product / supply package solutions for the power, oil, communication and industrial sectors in Middle East, Africa, CIS market. Based in Dubai, UAE, EWI and its group of companies brings to you more than 30 years of project sales, distributor and marketing experience. This means total market understanding and smooth project progress. One of the Principal advantages in dealing with EWI is - One Stop solution for Electrica1,011-field,Instrumentation, Communication and Industrial products. Through EWI, you as a customer have access over US$ 25 million stocks on your doorsteps for projects, construction and maintenance works.
BUSINESS & SALES OPERATIONS
The company employs highly experienced engineers and business management graduates from major accredited International Universities. EWI's professional sales team brings rich and varied experience available in the industry. EWI personnel are regularly sent to suppliers for product orientation and training to keep pace with developments and up-grade their skills for serving the customers.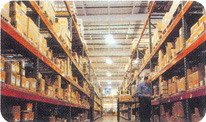 Sales team is ably supported by professional Sales Administration, Finance, Purchasing, Shipping and Expediting departments for on time order execution and project completion.
BUSINESS DIVISIONS
EWI is organized in structured business units to reflect its focus on each industrial sector.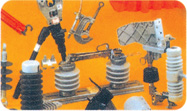 ELECTRICAL & POWER DISTRIBUTION
EWI's breadth of the product line is foundation for diversity into commercial, industrial, power sectors. The division covers products ranging from industrial lighting, L.V.wires, cables, Joints & accessories, panels, switchgear, test instruments to H. V. substation and transmission line products.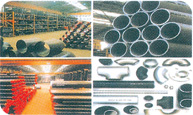 INDUSTRIAL & OIL FIELD
This division caters to the requirement of Oil, Gas, Petrochemical Refinery, Power and Industrial projects. A wide diversified product range from valves to stainless steel pipes, fittings, flanges etc. the division is geared to provide complete packages for oil sector.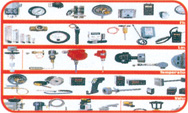 INSTRUMENTATION AND AUTOMATION
A leading edge division providing solutions for Refineries, Power Plants, Desalination and other Process industries. EWI offers complete range from basic product for flow, pressure, temperature, volume measurement to control & monitoring, DCS, MMI and other software automation packages.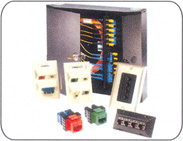 COMMUNICATION
Communication division caters to the requirement of power and telecom industries with product ranging from fibre optic cable, OPGW, splices, patch cords, panels, OTDR, fusion splicing machine, etc.
DATABASE & NETWORK
EWI, through its association with world renowned manufacturers and its group of companies is geared to supply all materials and equipment package for projects, maintenance and industrial requirements. EWI has world wide sourcing database and direct access to manufacturers / distributors, warehouse for providing timely and competitive proposals. EWI is committed to satisfy customer needs by providing cost effective, on time, quality sales and services.